Conference
Home
Founder's Welcome
Organizers
Registration
Sponsors/Exhibitors
Partnership Opportunities
Exhibitor Opportunities
Award Nominations
Most Powerful Women
Leadership Excellence
Attendees
Agenda
Keynote Speakers
Speakers
Moderators
Sessions
General
Venue
Contact Us
Tell a Friend
Tell a friend or colleague about the 2015 Conference! Enter their email below and we'll let them know!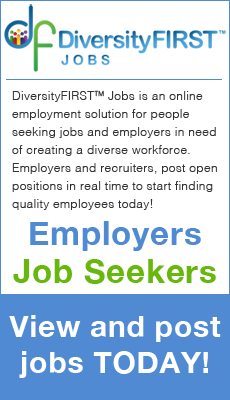 Conference
Sponsors/Exhibitors
Award Nominations
Attendees
General
Speaker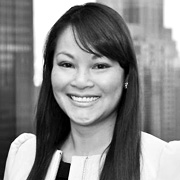 Kim Vu
Senior Vice President, Seattle Market Manager Enterprise Business & Community Engagement
Bank of America
As Market Manager for the Seattle/Puget Sound region, Kim is responsible for the Bank's investment and engagement in the community. Kim has been with Bank of America for two years and within that time, she was selected as one of twelve women leaders to complete an inaugural multicultural women's leadership program aimed at investing in the advancement of high potential women leaders of color.
Prior to her arrival at Bank of America, Kim was in a dual role as Vice President of Community Investment and Social Impact at the Northwest Credit Union Association (NWCUA) and Executive Director of the Northwest Credit Union Foundation. Preceding the NWCUA, Kim led Tech CU's private banking team in the Silicon Valley. Her success in building the private banking division led her to Vice President of Social Impact, Innovation and Community Relationships, where she developed Tech CU's comprehensive corporate social responsibility (CSR) strategy, targeted on enterprise-wide community and business integration.
Kim has worked with community organizations and social venture startups for over 20 years. She currently serves on the national Juma Ventures board, while also serving as the chair of the local Seattle advisory board. Kim proudly leads The Respect Institute as national founding board chair and is a member of the co-founding team which has been acknowledged for their work by the Clinton Global Initiative, Ashoka Changemakers, and the Packard Foundation. She also co- founded the Corporate Purpose Roundtable, a community of professionals leading CSR for major companies located throughout the Puget Sound. Most recently, Kim became a member of the Leadership Tomorrow 2017 cohort.
Kim earned a bachelor's degree in business management from San Jose State University and master's degree in leadership from Saint Mary's College of California. She also received a certification in Strategic Philanthropy and Foundation Management from Cannon Financial Institute. Kim has been recognized as a 100 Women of Influence, 40 Under 40, and Woman of Distinction in Banking & Finance by the Silicon Valley Business Journal for her contributions to community and promoting diversity in business.
Connect with Kim online on LinkedIn and Twitter at @kimmilyn or by email.